The Pianist
My grandmother, artificial flower arranger from Sebnitz, insisted that I learn to play the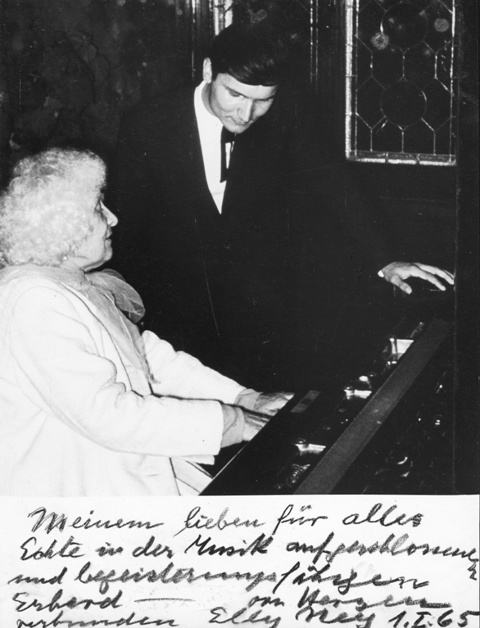 piano. My pleasure in this context was rather limited. In the Kreuzchor "may" became a "must"…Only later did I begin to enjoy it: In Tübingen I was taught by Maria Kalamkarian, Fjodor Schaljapin's last accompanist. She prepared me for the Stuttgart Music Conservatory. I was admitted to the Arno Erfurth Master Class. As Director and Teacher he tolerated the forbidden deed: being enrolled in two universities concurrently. He liked my arrangements and did not torture me with cacophony, even though he paid homage to modern music in his own concerts. — On the occasion of an Elly Ney Evening in our fraternity house "Igel" ["The Hedgehog"], the pianist requested that I play something for her...She spontaneously offered me free instruction, occasionally I was to work through the important symphonies with her husband, the former director of the New York Philharmonic Orchestra. I immediately dropped out of the conservatory. The instruction in Tutzing is among the most precious experiences in my life. The daughter of the two musicians recently confirmed the relatedness of our souls.

Piano evenings in the Goetheanum at Dornach, a private concert at Winifried Wagner's in Bayreuth, a birthday concert at the Vienna Beethoven Society, and two piano evenings at the invitation of the Vatican Embassy in Rome are among my most outstanding memories.
In 1973/74 Schubert and Beethoven sonatas were recorded at Da Camera und Thorofon.
The former LPs were published as CDs in April 2008 at "MELISMA" in Wiesbaden.
Ludwig van Beethoven – The Famous Sonatas (double CD)
Sonata No.8 C minor Op.13 "Pathetique"
Sonata No.14 C sharp minor Op.27 Nr.2 "Moonlight Sonata"
Sonata No.21 C major Op.53 "Waldsteinsonate"
Sonata No.23 F minor Op.57 "Appassionata"
Sonata No.32 C minor Op.111 "The Last"

MELISMA - Bestell Nr. 07256
Franz Schubert
Sonata B flat major D 960
- Molto moderato
- Andante sostenuto
- Scherzo. Allegro vivace con delicatezza
- Allegro ma non troppo
Impromptu A flat major D 935
MELISMA - Order No. 07258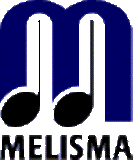 MELISMA-Mühlbauer-KG
Beinerstraße 23
65375 Oestrich-Winkel
Tel.+49 6723 - 60 473 01
Fax : +49 6723 - 60 473 02
E-mail: muehlbauer @ melisma.de
Internet: www.melisma.de
Purchase: directly or at speciality stores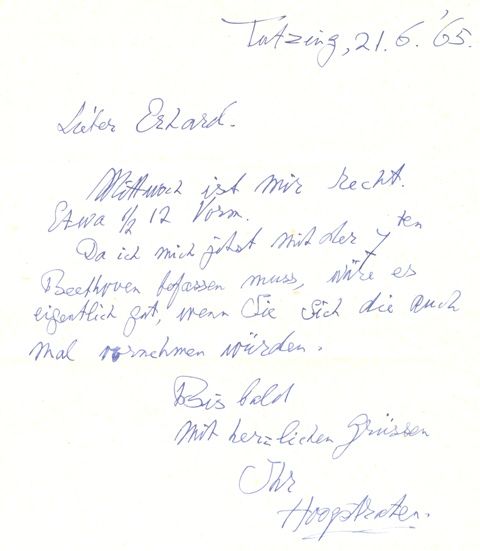 Instruction session by Professor Willem van Hoogstraten